Efforts to save the scared river Yamuna - recent events click here
Times of India - Vedic Section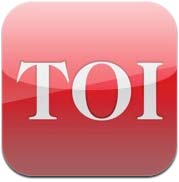 Times of India is part of India's largest media and entertainment house, The Times Group. One of the most respected business houses in India, the 168-year-old group is a market driver across all media platforms. The Vedic section focuses on current news and events effecting the Vedic Community. Its coverage is more general in scope covering topics about the broader Hindu community within India and around the world.

---
ISKCON NEWS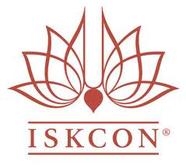 At ISKCON News, our mission is to be a reliable, balanced, and timely source of news about, and of interest to the devotees, friends and people interested in the International Society for Krishna Consciousness.

To that end, we strive to provide visitors with insightful and thought-provoking news and opinion via quality writing, photographic, audio, and video media.

It is our conviction that such a resource will help to create a more well-informed and connected citizenry within ISKCON, and thus positively impact ISKCON's ability to carry out its mission.

---
Vedic Views on World News - Vaishnava Internet News Agency

Vina is the news forum for the Worldwide Vaisnava Association. It provides insightful information about current events which are of concern to followers of the Vaisnava faith tradition. Additionally, the online news media provides numerous philosophical articles focused on Vedic tradition.
---
Dandavats - The website that will fall over to serve you

Dandavats is an independently managed web site dedicated to the pursuit of knowledge and information related to Krishna conscious vision, activities and developments worldwide. It considers it's independence to be of prime importance. Dandavats will encourage broad and lively discussion on whatever subjects our audience desires, the only restriction being the natural and divine restriction of vaisnava sad acara.

---
The Sampradaya Sun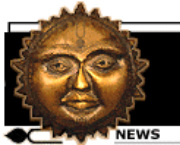 The Sampradaya Sun will endeavor to fill several unmet needs in the field of Vaisnava news coverage. First and foremost, our editorial voice will strive to be a philosophically-centric one. While our editorial viewpoint will help to shape headlines and content, it will also be heard in the form of traditional Editorials appearing in the Sun. We welcome submission of articles from all readers, and have provided
details on submission guidelines
elsewhere in the site. The Sun will emphasize a Srila Prabhupada-centric position, just as the HareKrsna.com website currently does. We welcome news and articles from all of Srila Prabhupada's temples, worldwide.
---
ISKCON Desire Tree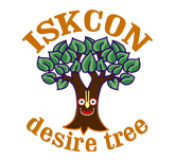 This is a FREE independent voluntary website engaged in service of ISKCON (International Society for Krishna Consciousness). It is called "desire tree" as the sole purpose of this site is to try to fulfill all Krishna conscious desires of devotees who have taken shelter of ISKCON. This actually a web portal which provides a wide range on content catering to vaishnavas around the world.

---
Back to Godhead

Back to Godhead, a bi-monthly color magazine, covers all aspects of the philosophy and practice of Krishna consciousness as taught by Srila Prabhupada. Some recurring features include lectures by Srila Prabhupada, tours of Indian holy places, interviews with Hare Krishna devotees, Krishna conscious perspectives on issues of the day, excerpts from Vedic scriptures, and tips on practicing spiritual life in the modern age.

---