Board of Directors
Krishna Gopal das - Managing Principal - Graveley Capital Management, LLC.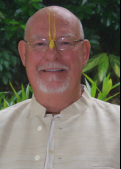 Krishna Gopal is the Executive Director of the Vedic Community Foundation, Inc. and Managing Principal of
Graveley Capital Management, LLC. He has been a Financial Advisor and Accredited Asset Manager since 2001 affiliated with such companies as Edward Jones and Wells Fargo. Formerly, in 1994 he founded Digital Commerce Corp., an early provider of eCommerce solutions. The Company secured over $120 million in venture capital funding and employed over 500 employees. His main function was Strategic Planning, Business Development and Capital Funding. Krishna Gopal has been actively involved in financial management for well over two decades.
He attended the University of South Florida in 1971 but was compelled to join the Army due to a low lottery draft number. He declined a West Point scholarship and upon receiving an Honorable Discharge in 1974, he traveled to India in search of his Guru. After meeting Srila Prabhupada in Bombay, he joined ISKCON. In ISKCON, he started as a book distributor and eventually held several temple managerial positions in the Washington DC temple and Ahmadabad, Gujarat In the later 1970s he spearheaded the Hare Krishna Chaplaincy at the University of Maryland and in the early and mid-1980s served as the North American Director of Public Affairs founding the National office of Public affairs (NOPA) located on Capitol Hill in Washington, D.C. During that time, he received a Honors degree in Political Science from American University and later received a degree from the College of Financial Planning in Asset Management (AAMS). He has held Series 7, 65, 66 and 24 securities license and was a Certified Senior Advisor (CSA).
​ email:
kgd@vedic-cf.org
---
Toshan Krishna das- (Tom Allin) Management Consultant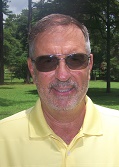 ​Inspired to be a disciple of His Divine Grace AC Bhaktivedanta Swami Prabhupada, Toshan Krishna das, Thomas Allin, joined ISKCON in 1968. He was instrumental in the acquisition of the Henry Street, Brooklyn NY, Gita Nagari PA Farm, Honolulu,Hi and West 55th Street, Manhattan ISKCON properties and personally opened the first two commercial Govinda's ISKCON Restaurants in Hawaii and Manhattan. He served as head of media and public relations and temple president of the ISKCON, Manhattan and later as Governing Body Commissioner of New York, Vrindaban and Mayapur. In India, he worked as the administrative manager of the Bhaktivendanta Gurukula and supervised many aspects of the marble design and construction of Srila Prabhupad's samadhis, in both Sridhams Vrindaban and Mayapur. Toshan Krishna settled his family with three sons in Alachua, FL in 1991.where he became a Certified State Licensed Alternative Medical Physician and later a founding member and managing director of the Alachua Learning Center, State of Florida Department of Education, Charter School. He is presently a management consultant.
​email:
toshan@vedic-cf.org
---
Mahavira das (David Roberts) Senior Vice President of Bixolon Samsung mini printers.
For the past 2 decades Mahavira (David Roberts), has been successfully working in the global corporate world, serving both Japanese & Korean companies. Currently, he is the Senior Vice President for the leading Korean manufacturer, BIXOLON-Samsung mini printers, of global printing technologies. Besides English his native tongue, he is fluent in Spanish and Portuguese and travels the world extensively. Mahavira joined ISKCON in early 1971 and is an initiated disciple of His Divine Grace AC Bhaktivedanta Swami Prabhupada. He was one of the original pioneers in Latin America establishing many of the first temples and community projects. Eventually he found himself residing in Brazil for many years were he opened the first ISKCON temples and founded Swami Prabhupada's book publishing company, the BBT- Bhaktivedanta Book Trust. In 1976 at the personal request of Swami Prabhupada was appointed the manager of the Krishna Balaram Temple in Vrindavan India. There he received invaluable personal instruction and guidance from His Divine Grace during that time. Mahavira is currently residing in Gainesville, Florida with his wife and children.
​email:
maha@vedic-cf.org
---