News Releases
We officially welcome Toshan Krishna das to the Board of Directors. He is an experienced manager and dedicated to further Vedic Culture worldwide. His bio is as follows;
Inspired to be a disciple of His Divine Grace AC Bhaktivedanta Swami Prabhupada, Toshan Krishna das, Thomas Allin, joined ISKCON in 1968. He was instrumental in the acquisition of the Henry Street, Brooklyn NY, Gita Nagari PA Farm, Honolulu,Hi and West 55th Street, Manhattan ISKCON properties and personally opened the first two commercial Govinda's ISKCON Restaurants in Hawaii and Manhattan. He served as head of media and public relations and temple president of the ISKCON, Manhattan and later as Governing Body Commissioner of New York, Vrindaban and Mayapur. In India, he worked as the administrative manager of the Bhaktivendanta Gurukula and supervised many aspects of the marble design and construction of Srila Prabhupad's samadhis, in both Sridhams Vrindaban and Mayapur. Toshan Krishna settled his family with three sons in Alachua, FL in 1991.where he became a Certified State Licensed Alternative Medical Physician and later a founding member and managing director of the Alachua Learning Center, State of Florida Department of Education, Charter School. He is presently a management consultant.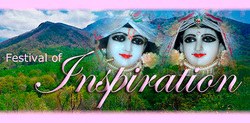 Krishna Gopal das recently presented a seminar entitled "Smart Devotees Finish Rich" at the 14th Festival of Inspiration in New Vrindavan, WV on Saturday May 8th, 2014.
This is a two part seminar - the first part
"Smart Devotees Finish Rich"
looks at why, how, when and what save so that devotees can have an independent stress free financial life. The second part entitled
"Charitable Financial Planning"
focuses on Smart Giving. To view the PowerPoint presentations simple click on the respective titles. Once
PowerPoint Online
is loaded use the arrow keys on your keyboard to view the animated presentation.
---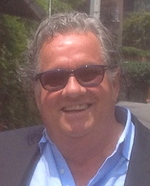 We officially welcome Mahavira das to the Board of Directors. He is an extremely insightful manager as well as a gifted linguist. His bio is as follows;

For the past 2 decades Mahavira (David Roberts), has been successfully working in the global corporate world, serving both Japanese and Korean companies. Currently, he is the Senior Vice President for the leading Korean manufacturer, BIXOLON-Samsung mini printers, of global printing technologies. Besides English his native tongue, he is fluent in Spanish and Portuguese and travels the world extensively. Mahavira joined ISKCON in early 1971 and is an initiated disciple of His Divine Grace AC Bhaktivedanta Swami Prabhupada. He was one of the original pioneers in Latin America establishing many of the first temples and community projects. Eventually he found himself residing in Brazil for many years were he opened the first ISKCON temples and founded Swami Prabhupada's book publishing company, the BBT- Bhaktivedanta Book Trust. In 1976 at the personal request of Swami Prabhupada was appointed the manager of the Krishna Balaram Temple in Vrindavan India. There he received invaluable personal instruction and guidance from His Divine Grace during that time. Mahavira is currently residing in Gainesville, Florida with his wife and children.
---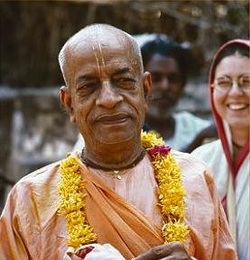 ---